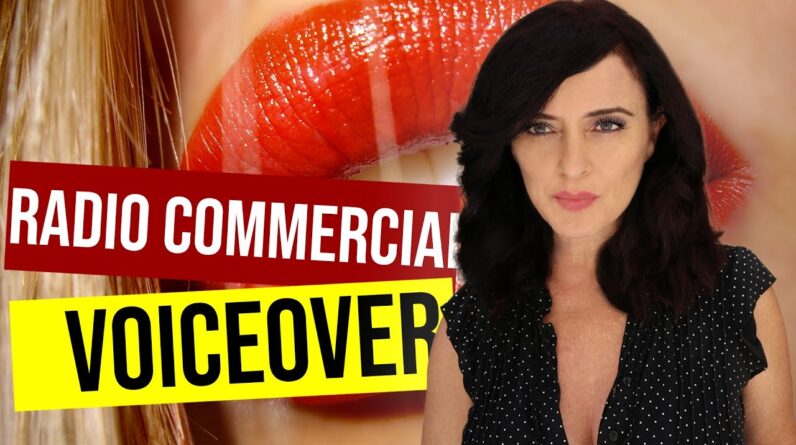 British Female Voice Over | Radio Commercial Voice
British Female Voice Over | Quiros Y Brenes Radio Commercial
Voice over style: Upbeat, friendly, warm, professional, engaging, charismatic, youthful, authoritative, and factual.
Contact: hello@lesleylyon.com or visit http://www.lesleylyon.com
Lesley Lyon is a professional female voice over talent originally from London, England. With over 15 years of experience, she can provide voice over services that create trustworthiness, friendliness, authoritativeness, fun, and energizing emotions for your projects.
British Female Voice Over | Radio Commercial Voice
Lesley is a British female voice over artist, globally available for TV commercials, radio commercials, documentaries, narrations, and dubbing. Do you need an English accent for your video games, corporate & promotional videos, explainer videos, and audiobooks? Or how about for your voicemail greetings, e-learning, cartoons & animation projects. Lesley's voice over services can be used for radio imaging, DJ drops and DJ intros, podcasts and GPS SatNav.
British Female Voice Over | Radio Commercial Voice
Some of her previous clients include: TVC – Dunhill, Imperial Collection Gold (vodka), Safi Milk, Elen Furniture, Khama (Spain), Wella, Oral B. Dubbing – Scotiabank. DJ Intro – Diego Miranda. Documentary – USAID Conflict Victim Support. Instructional – Joei Juve. Corporate – Mars, Nissan, AEE Power (Spain), . Travel Promo – Magnitogorsk. Animation – Trainsformers. IVR – Bacardi Rum.
Contact her now regarding your next voice over production projects.
hello@lesleylyon.com or visit http://www.lesleylyon.com
#britishfemalevoiceover
#femalevoiceover
#radiocommercialvoice